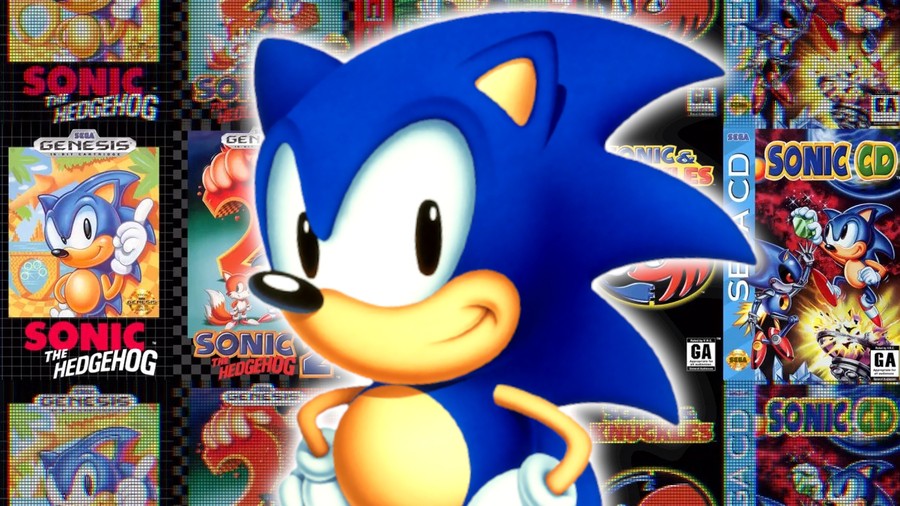 Sonic the Hedgehog — the dud with the most 'tude — celebrates his 30th birthday on 23rd June 2021. Yes, it's nearly three decades since he first burst forth onto Sega's Mega Drive and finally presented a credible platforming challenger to Nintendo's jumping plumber.
Last year we asked for your help to rank all the 3D Sonic games and with the big date fast approaching, it's time to take a look at the other half of the blue blur's back catalogue. Some might say this is the good half, although those people would receive stern looks from many (but not all) NL staffers. Wherever you fall on the Sonic spectrum, though, it's impossible to deny the impact his first 16-bit adventures had on propelling Sega to the forefront of the home console gaming industry in the early '90s.
Similar to our other reader-ranked polls, we're asking you lovely lot to rate every 2D Sonic platformer you've played from the list below. We've included all the 2D games that have released on Nintendo systems in some form or another — either individually or as part of a collection.
Registered Nintendo Life users can click on the stars below and rate the games out of 10. The resulting ranking is created from those fluid NL User Ratings and is therefore subject to change, even after publication. If you've previously rated these games in our database, thank you! If not, you can add your score to the game at any time, present or future, and it will still count and potentially influence the order.
So, gloves on, and let's get down to it!
Note: Bearing in mind we're only featuring 2D Sonic games we've had on Nintendo platforms, you won't find Knuckles Chaotix or Sonic the Hedgehog Pocket Adventure, and Tails' Skypatrol was a shmup anyway). We've also logged the Game Gear versions of 8-bit Sonics under their Master System entries (if they exist. Sonic Spinball — or Sonic the Hedgehog Spinball, to give the game its full and proper title — was an edge case, but we couldn't bring ourselves to exclude it. If its presence offends you, just imagine it isn't there…
Rate each 2D Sonic platformer you've played:
Click the stars below to rate out of 10 each Sonic platformer you've played:
Gotta rate fast! Thanks for rating your favourites and give us a shout if you think there's anything missing. We'll be revealing the results very soon, but remember: much like our platform Top 50s, the list will be fluid, so even if you miss out on voting before the results are revealed, you can still influence the ranking after publication.